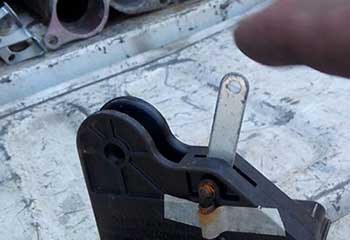 Opener Repair
Customer Issue: Broken trolley carriage.
Our Solution: We suspected that the trolley carriage of the chain drive opener was broken so we checked it first to make sure we were right. Then we carefully removed the damaged trolley and installed a new one in its place, making sure the chain was properly secured and that the door could open and close smoothly afterwards.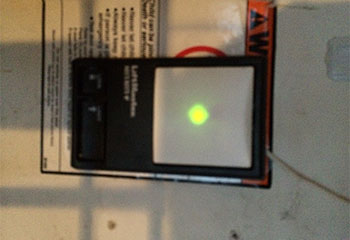 Sensor Alignment
Customer Issue: Door unable to close.
Our Solution: We noticed that the light on one of the safety sensors was not working so we first cleaned both of their lenses to ensure dirt wasn't blocking them. We then adjusted the brackets and realigned the sensors so that they would allow the door to move free again.
Roller Replacement
Customer Issue: The rollers were too worn, and one of them broke.
Our Solution: We installed a new set of rollers and made sure the door was working properly, and moving safely.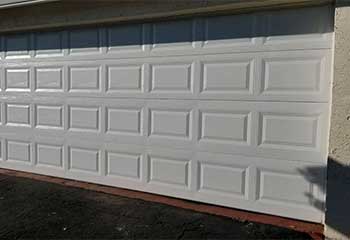 New Garage Door
Customer Issue: New garage door.
Our Solution: We installed a new classic Clopay garage door and ensured all features were in order.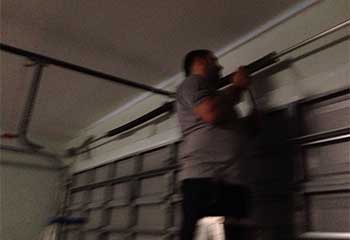 Spring Replacement
Customer Issue: Broken spring.
Our Solution: We removed the broken spring and fit a brand new one. The other spring was new, so we only adjusted its tension.