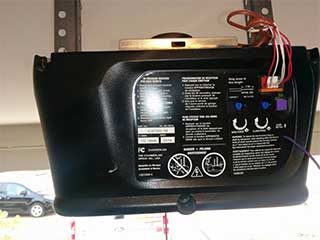 For as long as people have invested in personal vehicles, there has been a need to protect them from the weather, potential thieves and even vandals. For decades, garage doors were manual, meaning that someone had to physically pull the door up and down. Many unfortunate homeowners ended up throwing their backs out doing that!
Garage Doors Haven't Always Been Affordable

For many people, garage door openers are taken for granted. However, this technology has, for a long time, been too expensive for the average household. By the mid-twentieth century, however, automatic garage door openers have become extremely popular. However, they were luxuries that only the comfortable and wealthy could really afford. In the next few decades, however, mass production and more efficient and affordable systems made these effort-saving devices a must-have for any household.

Remotes Have Existed Since the 1920s

You might think that the ability to open your garage door remotely is somewhat of a modern feature, but in reality, remote control openers have been available since the late 1920s. Invented in 1926, these devices did not become popular in the market until the 1940s. The earliest version of a commercially mass-produced electric remote opener came from the Chicago-based Era Meter Company. The control unit was operated by a keypad, much like the system used by automatic gates today.

1982 Was an Important Year for Safety

Early electric garage door openers did not have the safety features that are now included in every system. Due to the risk involved with using remote controls and the inability to see people or items near the door, the industry eventually evolved to include sensors that detect if anything is obstructing the path of a closing door.

Even New Sensors Still Require Attention

Sensor replacement is critical to the overall safety of your garage door. Failing to replace damaged or malfunctioning sensors could leave any children in the area, as well as pets, at risk of a serious injury. No matter the age, brand or style of your system, you should take steps to ensure that proper maintenance keeps your garage door in optimal working order. Doing so can help you avoid the need for future replacement and reduces the risk of malfunction.
Be sure to contact our team at Garage Door Repair Cypress for any related need you may have.